NIL Collective Raises $101K In 24 Hours
Challenge
Florida State University's NIL collective, The Battle's End, was looking to engage current donors and attract new donors during their Spring Game. With the clutter of email and the chaos of social media, the team needed to find a way to communicate directly with members and prospects.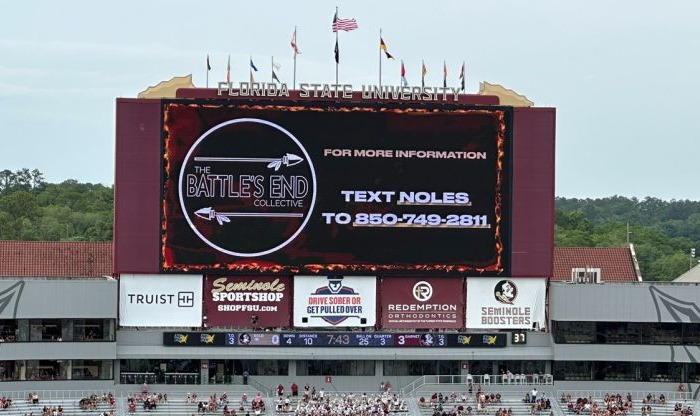 Solution
The Battle's End used Subtext to text directly with donors and new prospects during their spring donor-matching program. The team drove sign-ups by requiring members to show an SMS invite for entry into their members-only Spring tailgate. To attract new donors, the team broadcasted their Subtext number on the Jumbotron mid-game, viewed by over 30,000 fans. To drive donations, The Battle's End utilized Subtext's easy to use tagging and audience segmentation feature which allowed them to group members by their current membership level and send targeted offers to encourage membership tier advancement.
Results
The team raised $101,860 and saw an 8% increase in donors in one day. By offering a personalized SMS experience, the team was able to move several current donors into higher-tier monthly memberships. The Battle's End team now has direct access to over 400 collective members via SMS, helping to generate donations, promote members-only events, and guaranteeing continued education around their NIL efforts.