Messaging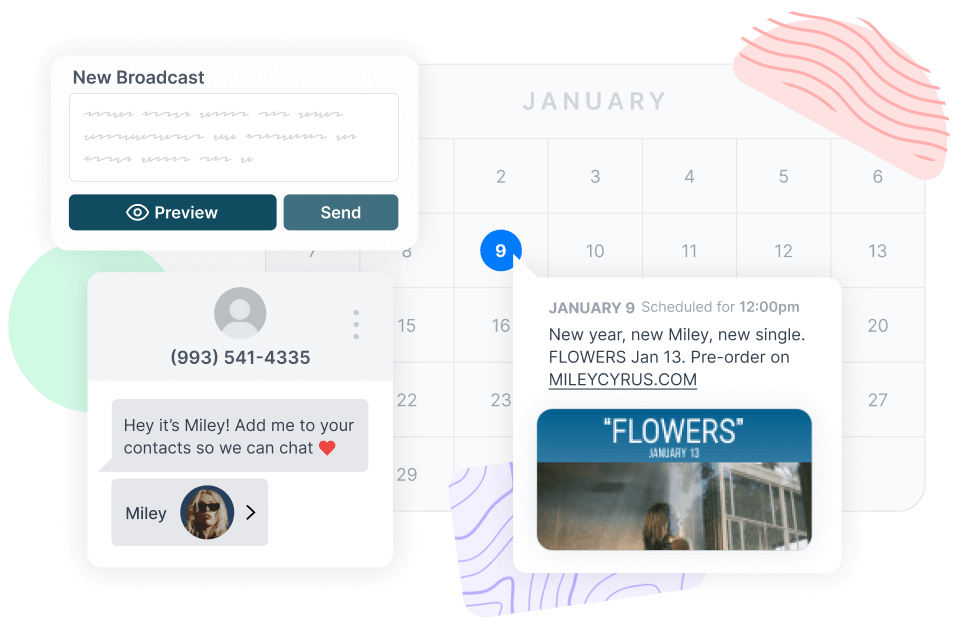 Custom Welcome Message
Create a unique welcome message that introduces your host and sets expectations for the channel
Contact Cards
Send custom contact cards to create the "texting with a friend" experience and ensure subscribers know it's you.
Scheduled Messages
Give yourself a breather on your busiest days by scheduling your texts ahead of time. Whether it's a big launch or a new episode dropping, rest assured your subscribers will hear about it instantly.
Templated Replies
Often, subscribers will ask you similar questions. With templated replies, you can respond with the click of a button and engage with your audiences at scale.
Preview Text
Once you write your text, take a look at how subscribers are going to receive it to make sure it feels authentic and native to the platform.
Auto-Replies
With auto-replies, you can ensure your "unread messages" number is declining while engaging intimately with subscribers at scale.
Drip Sequences
Send a series of time-released automated messages to help optimize outreach and encourage action.
MMS and Emoji Support
Subtext supports links, images, voice notes and emojis.
Grow Your Audience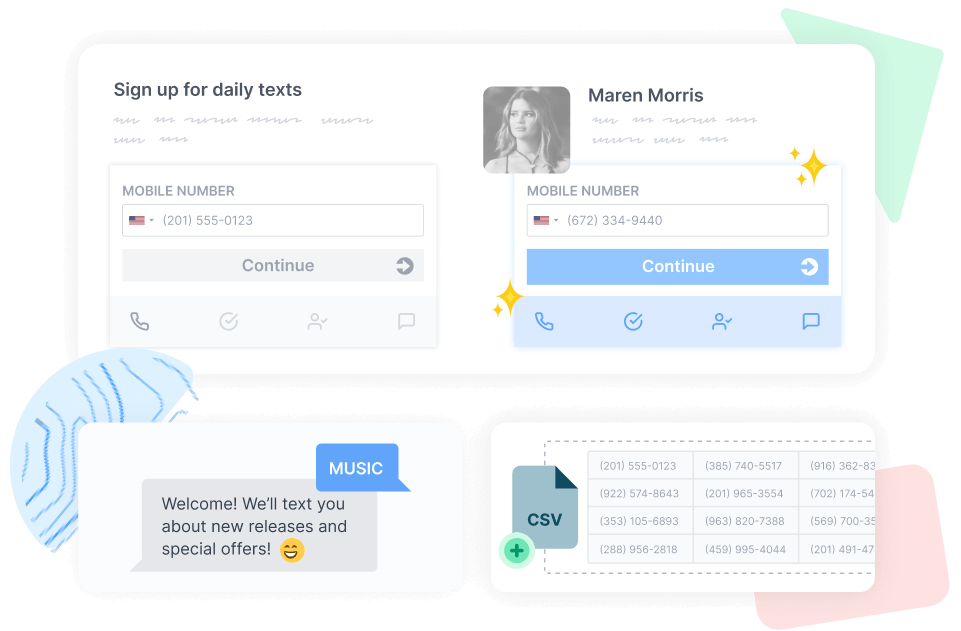 Custom Landing Pages & Embeds
Your brand comes first with custom landing pages and embeds for your text channel.
Keyword Enabled Sign-up
Want an even easier way to sign up fans? Ask them to text you a specific keyword to be automatically signed up.
CSV Import
Do you already have a list of phone numbers for your audience? Send us the CSV and we'll get you texting in no time.
Robust API
Subtext's API allows you to manage subscriptions, send direct messages, and fetch analytics from your own platform.
Segmentation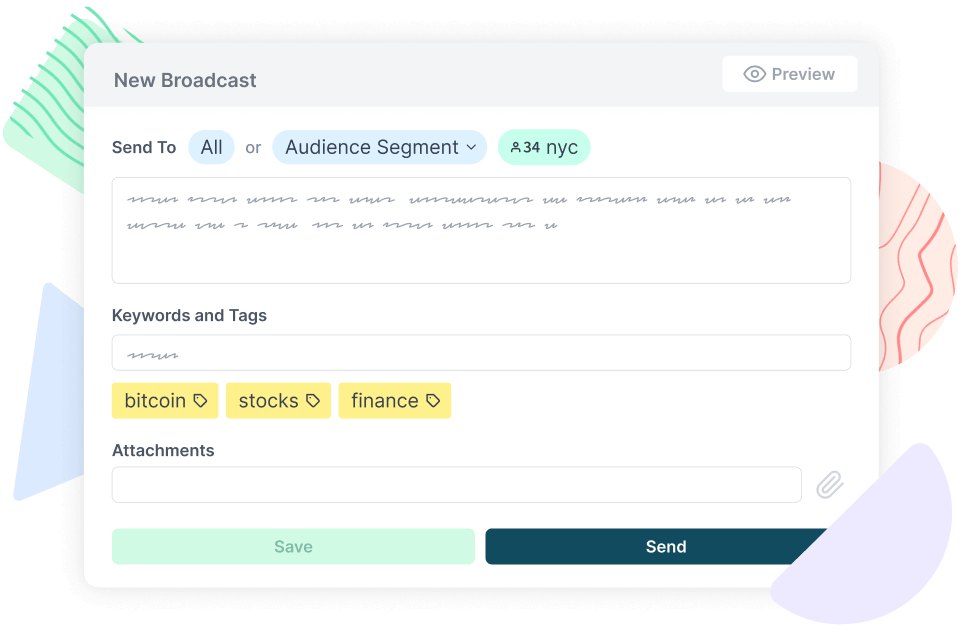 Audience Tags
Subtext allows users to tag subscribers with self-declared data via the sign up form or keywords via text. Users can also provide a CSV with their own first party data that assigns tags to subscribers.
Segmented Messaging
Send text messages to specific subscribers based on audience tags. Want to send a text to subscribers in NY who are interested in bitcoin? We've got you.
Manage Text Channels at Scale
With Subtext your team can have multiple text channels serving different audiences as needed. Subtext scales according to your needs.
Smart Inbox Control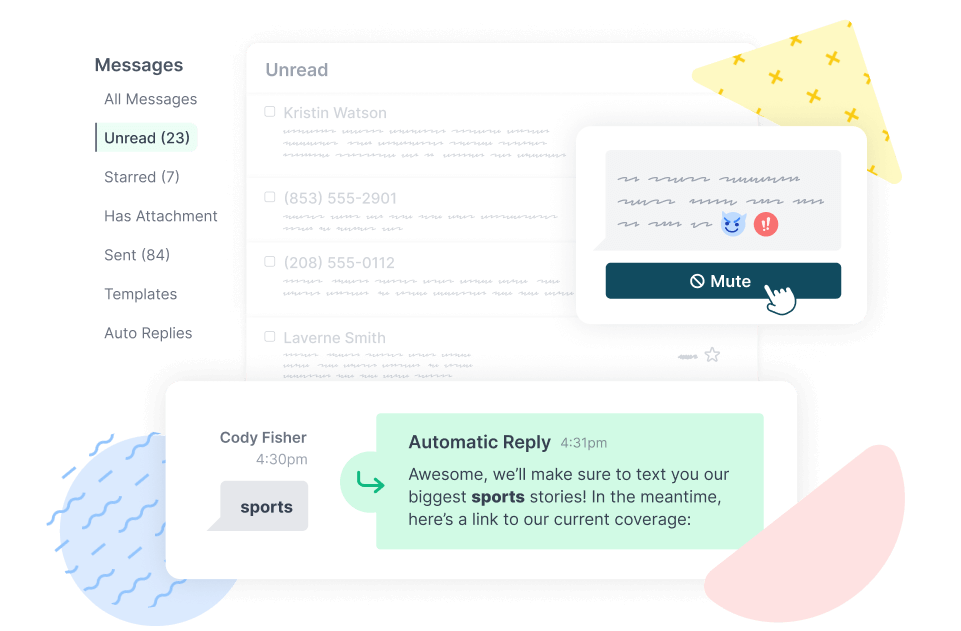 Inbox Filtering
Subtext's inbox auto-filters to show the most important messages from subscribers.
Muting Subscribers
In the rare case that someone is bothering you, we offer the ability to hide all incoming messages from a subscriber.
Adaptive Capabilities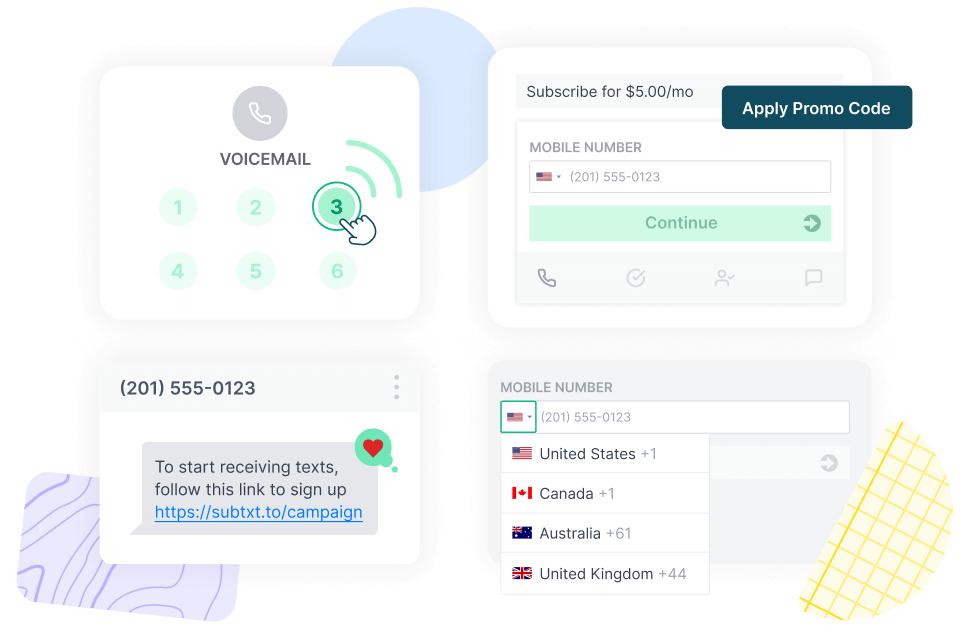 Voicemails
Record a custom voicemail for your channel which can include the option to create a phone tree offering fans a variety of options from leaving you a voicemail to listening to exclusive content.
Unique Signup Methods
Including links that drive your audience directly to their SMS messaging app to text to subscribe and voicemail signup that triggers subscription once a user calls your campaign number.
International Capabilities
Subtext is available internationally allowing you to reach your audience wherever they are.
Promo Codes
Offer unique promo codes to drive paid subscriptions.
Analytics & Reporting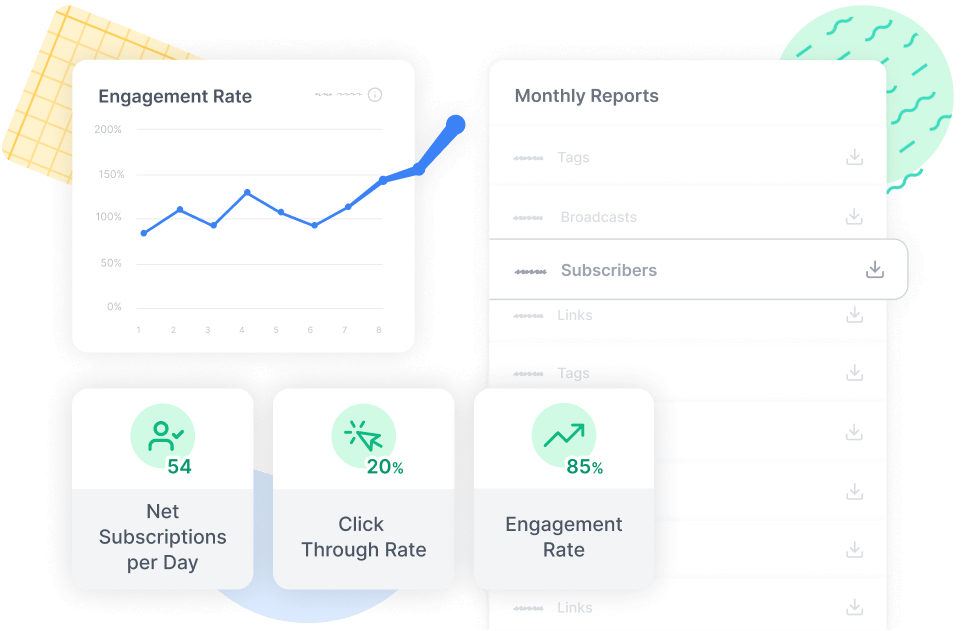 Monthly Reports
Receive monthly reports including data on subscribers, engagement rates, and click through rates.
Live Analytics
Check out how your text channel is performing on a daily basis.
Security & Compliance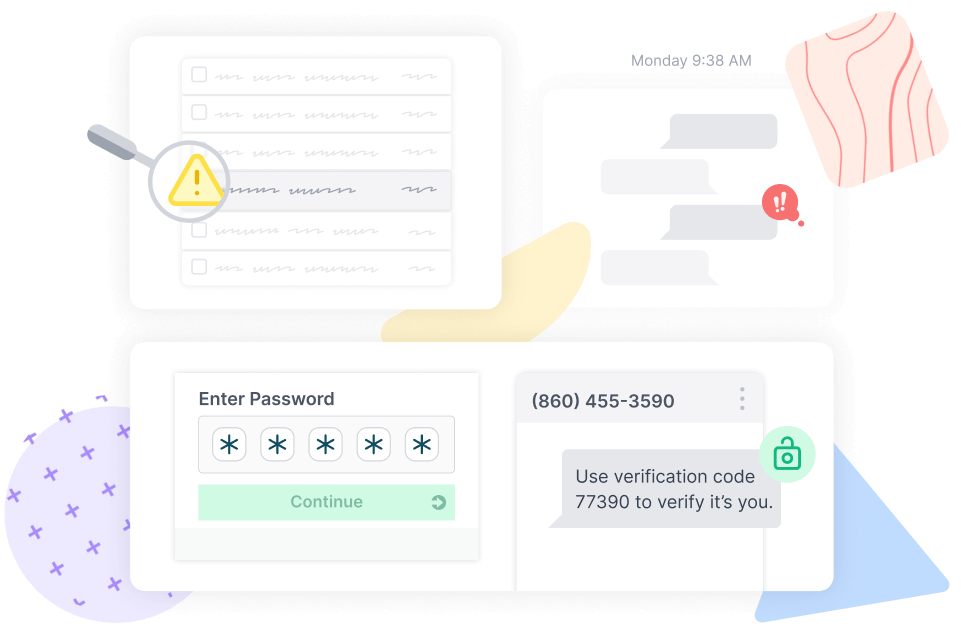 White Glove Campaign Registry
Subtext has close relationships with carriers allowing us to provide you with a white glove campaign registry service to ensure your traffic is registered and delivered.
Two-Factor Authentication
Your account is protected by 2FA to ensure you and your subscribers are safe.
Audit Logs
If you have a team managing your text channel, Subtext keeps a detailed record of the messages sent by each user.