Premium Subscriber Benefit for Post Sports+ Members
Challenge
The New York Post was launching Post Sports+, a premium paid digital subscription focusing on sports. The team had two primary goals for this program.
1. To create an intimate, exclusive and high value experience for premium subscribers.
2. To provide a platform for passionate sports fans to engage on the topics they care deeply about with the sports writers they already felt they had a relationship with.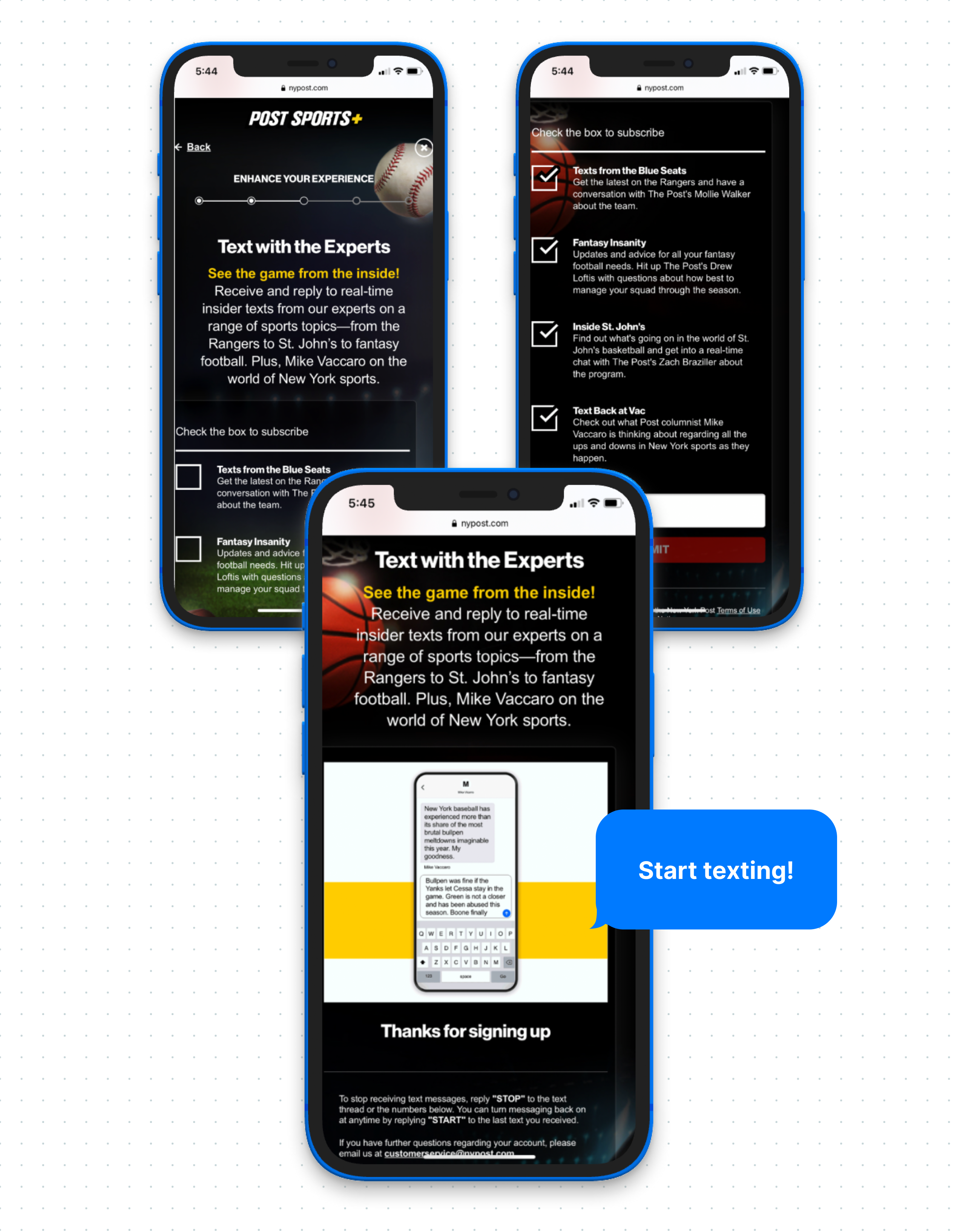 Solution
With the launch of Sports+, the team offered four sports analysis text campaigns, each hosted by a popular sports columnist. The ability to text directly with these reporters was exclusively offered as an added value element to the membership and integrated into the digital subscription sign-up process, giving subscribers the option to opt into any or all of the campaigns. By leveraging Subtext, New York Post gave its Post Sports+ subscribers intimate access to their favorite reporters, adding a member benefit that they learned quickly was desired.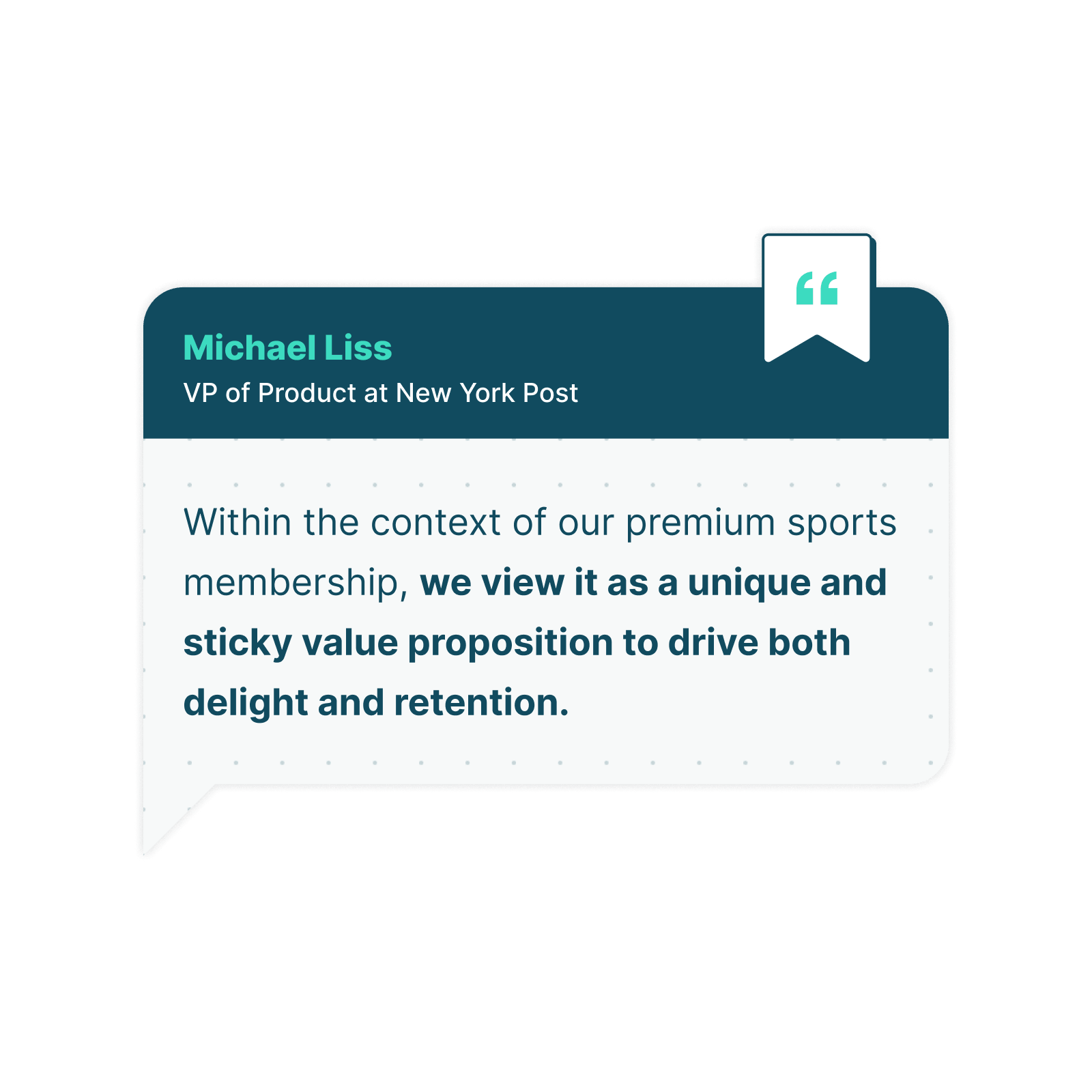 Results
Following the integration, 25% of Post Sports+ subscribers opted into at least 1 texting campaign, with over 41% of those subscribers opting into two or more campaigns. Reporters loved the instant feedback they were able to receive, which in turn, helped them create more personalized content for the platform.
After gaining positive feedback from subscribers and reporters alike, the team retargeted their SMS audience across campaigns and invited them to follow a new NFL Draft campaign, 87% of which were retained. The technical differentiation of Subtext has allowed Post Sports+ writers to drive engagement and strengthen their relationship with subscribers in a unique and personal way.