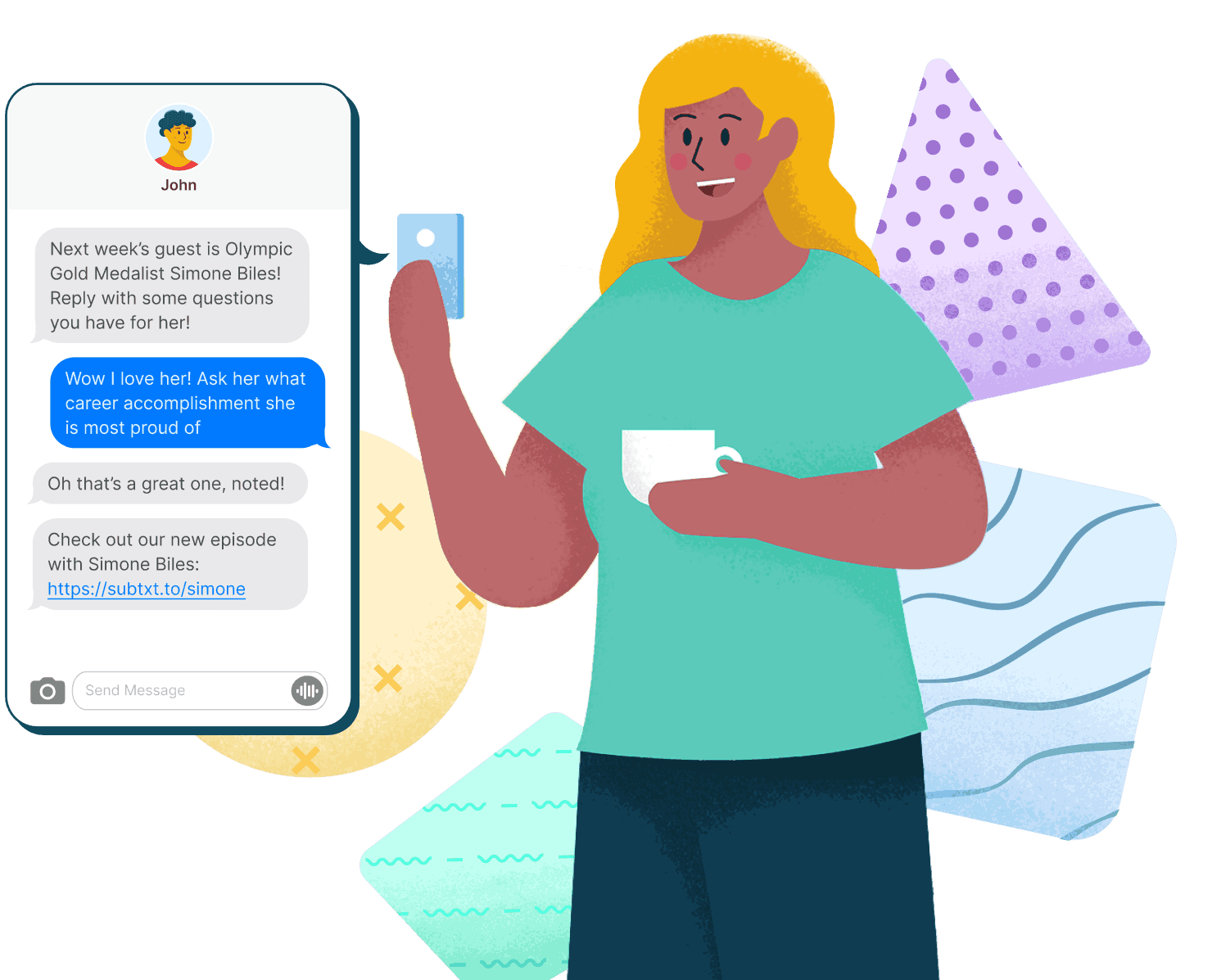 Book a Demo with Subtext
Schedule time to talk with someone on our team about how Subtext's SMS platform can help you reach your audience and your goals.
Generating revenue with Subtext
Texting generates 17x more revenue than email and 12x more than Twitter.
How to send a text on Subtext
Check out how easy Subtext makes it to text one, some or all of your subscribers.