Talk Media virtual event drives over 95% event participation
Challenge
During the covid-19 pandemic, Talk Media, a Toronto-based journalism storytelling start-up set out to create a live virtual event series that would be as captivating as an in-person event. The challenge in the virtual world is creating an online event that is as engaging for attendees as being in the same room. Talk Media knew the two biggest hurdles would be: 1. To get people to look forward and excited for the event. We're online enough as is these days! 2. To get people to virtually interact with the storytellers.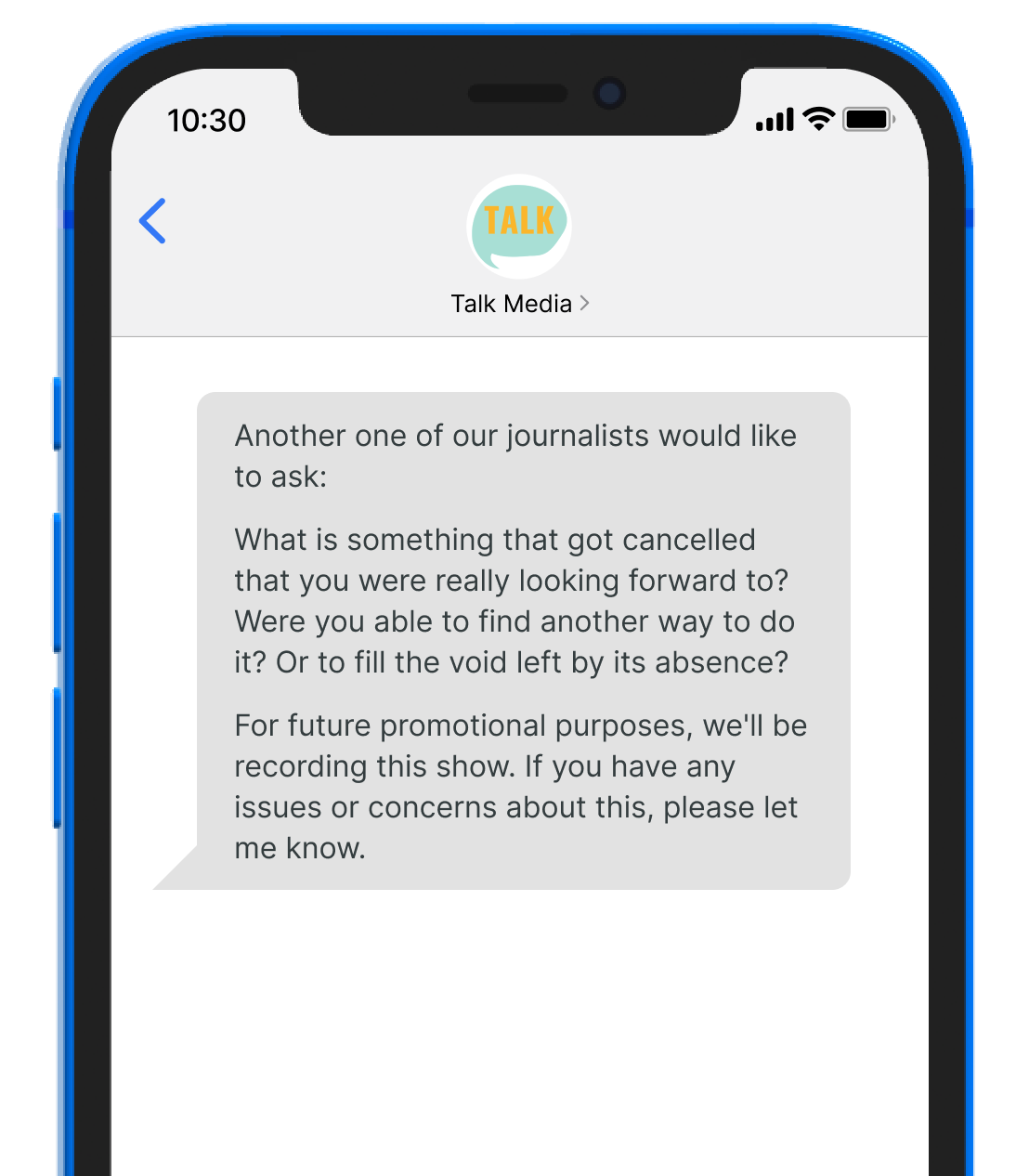 40% of subscribers responded
Solution
Talk Media created an event called "Shiny Talking People - Missed Connections" - a live and interactive journalism experience. During the ticket buying process, Talk Media collected attendee's phone numbers and let them know why with this message:
"We're trying to avoid emails and social media. Like, generally. So we'll be texting you content and updates leading up to the show. We promise no spam or calls."
Using Subtext, Talk Media corresponded with the attendees in the week leading up to the event with a goal of building momentum. The performing journalists would ask questions, poll the audience and collect materials that they planned to discuss during the event. The journalists would send personalized responses to individual attendees, which generated further excitement and engagement.
Results
Talk media was able to launch a largely attended and highly engaged virtual event. Answers received via text were incorporated into the journalists performances. Text discussions also helped inform future event performances. Post-event surveys proved attendees were impressed with the personalized approach.
"It was so amazing when I realized it was a real person and someone responded to my emoji"