17% Engagement for Vox Media's Live Q&A
Challenge
Vox wanted to directly connect with their audience around the presidential debates, giving a loyal group of followers access to one of their most popular journalists, Matt Yglesias. With social media fatigue at an all-time high, Vox was looking for a way to reach their audience on a convenient, intentional and non-algorithmic channel.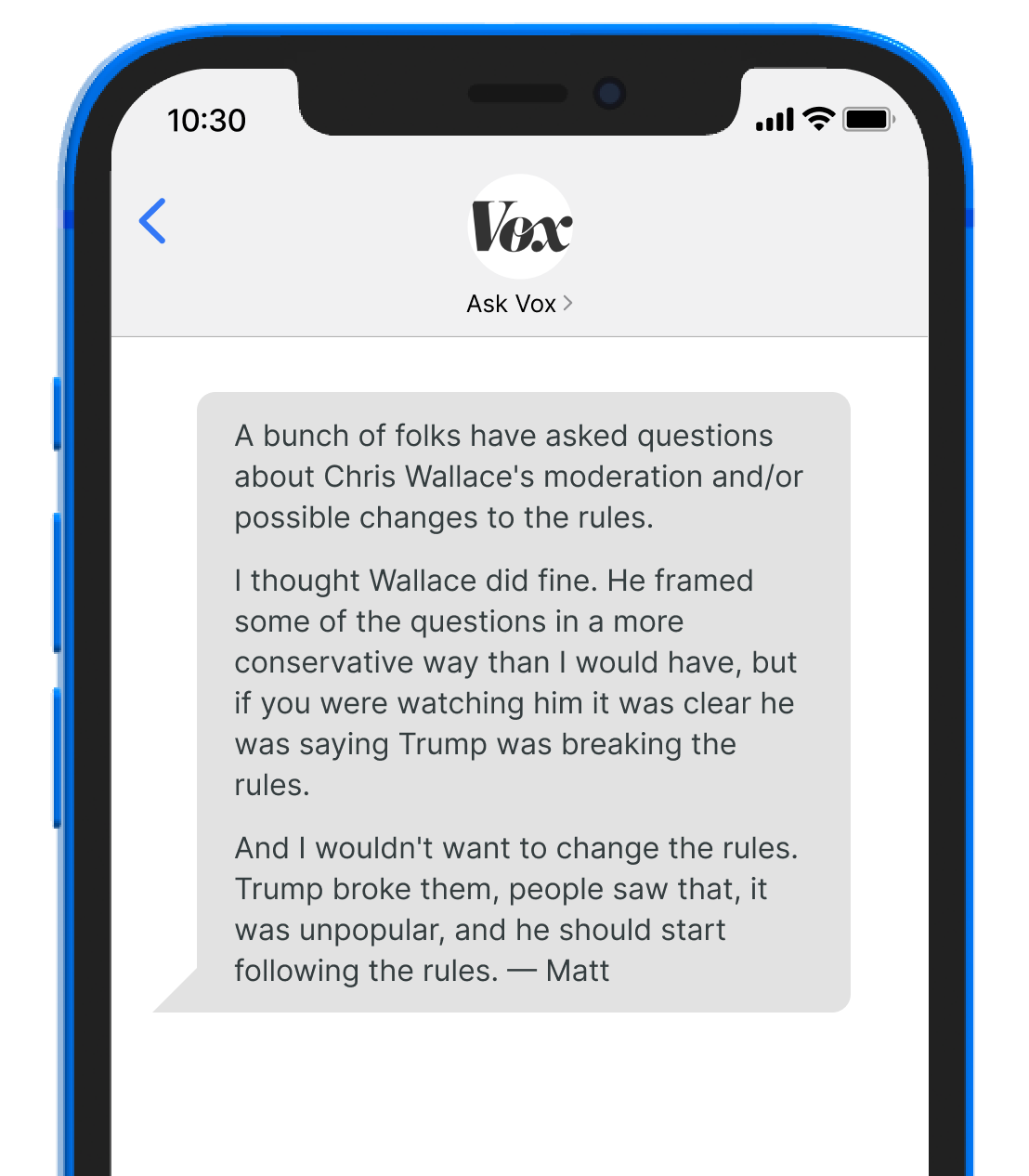 Solution
The Vox team, lead by Matt Yglesias, used Subtext to provide updates the night of the debate followed by a live Q&A the next morning. In the days leading up and throughout the first presidential debate, Vox invited a segment of their political junkie audience to submit hot takes and questions. Matt then took his best shot at answering them the next morning in a live Q&A.
Results
Needless to say with 889 messages, the team was floored by the outreach from the audience. The team followed up with this loyal audience after the Q&A to introduce them to Vox's new financial contributors program, and are looking ahead for ways to continue to engage this key segment.